Welcome to Cherrywood Elementary School
BrightBytes Technology SURVEY
Dear Parents and/or Guardians of CHERRYWOOD Students,
We are partnering with BrightBytes, an educational research and analytics company, in order to learn more about our students' school and home technology use for learning.
We are reaching out to ask you to take part in our Cherrywood/Berryessa questionnaire. Your participation is essential in helping us form a more complete picture of technology use for learning in our students' lives. Please know that all of your responses will remain anonymous to protect your privacy and they will help your child's school choose the right technology for their classrooms. It will take approximately 5 minutes to complete.
The LAST DAY to complete this questionnaire is NOVEMBER 23, 2015, MIDNIGHT.
Please go to www.
BByt.es
and enter in this 5-character code:
GQ2DP
Thank you for taking part in this important initiative!
Sincerely,
La Keisha Blackshire
Principal
Cherrywood made its debut in a shopping center variety store, and in its early days was sometimes referred to as the "Ben Franklin Store School".
The Berryessa Union School District grew
at a rapid pace during the 1970's. During the accelerated growth period, two district schools were temporarily housed in this Ben Franklin Store. The school officially was opened and dedicated in August, 1974.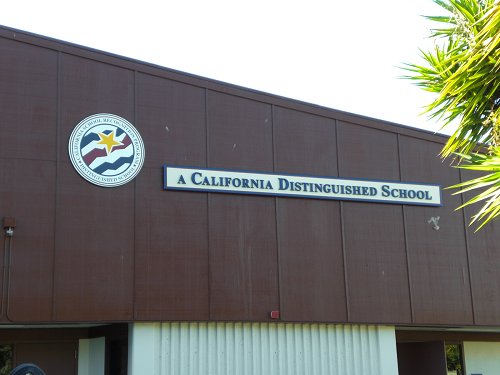 Cherrywood is now a California Distinguished School!