Welcome to Cherrywood Elementary School
WELCOME BACK CHERRYWOOD
STUDENTS AND FAMILIES!
Dear Parents and Students of Cherrywood Elementary School,
Welcome back to a new academic year! I am looking forward to continuing the tradition of student centered learning at Cherrywood School as we continue to provide curriculum that prepares our students for 21st century learning and professions. I am also looking forward to partnering with the Cherrywood School community to ensure that Cherrywood School continues to be a place where life-long learning happens for students, staff, and the community. The 2016-17 school year promises to be a year of growing socially, physically, and academically for us all.
I am looking forward to seeing all of you at our Back to School/Curriculum Night Thursday, September 15th from 6:30-7:30pm. This will be a great opportunity for all of you to visit the classrooms and meet the teachers and staff.
Cherrywood made its debut in a shopping center variety store, and in its early days was sometimes referred to as the "Ben Franklin Store School".
The Berryessa Union School District grew
at a rapid pace during the 1970's. During the accelerated growth period, two district schools were temporarily housed in this Ben Franklin Store. The school officially was opened and dedicated in August, 1974.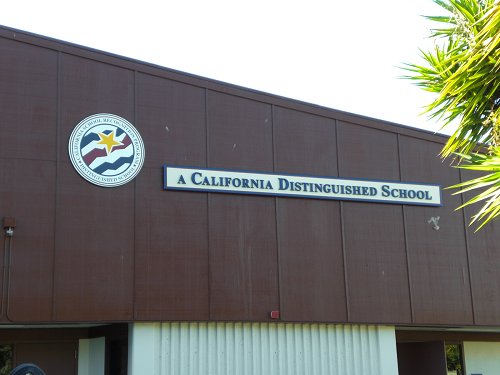 Cherrywood is a California Distinguished School!